Author Interview: Chiquita Dennie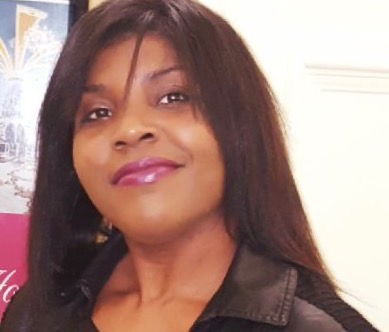 About the author:
Chiquita Dennie is a author and entrepreneur. Born in Memphis, TN and currently a Los Angeles CA native. Her background in film/tv has taught and shaped her passion of writing with her debut romance novel Antonio & Sabrina Struck In Love. Since its debut, fans have embraced the unconventional love story of Sabrina Washington and Antonio De Luca making Antonio & Sabrina Struck In Love#1 on Amazon Kindle charts. With an increasing demand from her fan base for the next installment, Chiquita's releasing book 2 in the story trilogy…..Antonio and Sabrina Struck In Love 2
For updates on new releases, sales and giveaways please sign up for her Newsletter by going to: http://mailchi.mp/afb62c61a365/welcome-newsltter Or join her on Facebook: https://www.facebook.com/kekedennie or send her an email [email protected] she loves hearing from readers and will always reply.
Personal Note from Author:
Chiquita Dennie here! Thank you for supporting a new indie romance author. Anything you can do, whether it be writing a review, or even simply telling a fellow reader that you enjoyed my book means the world!
What inspires you to write romantic fiction?
I've always loved romance novels, even as a young teenager growing up. My mom would order books through the mail and I sneak around and read them.
Tell us about how you write.
My writing style changes every other day. Sometimes I like having music playing in the background or
the Television. Other times I need silence for my thoughts to come clear.
Do you listen to or talk to to your characters?
I listen to my characters. As I go through and comes up with the first words they would say. Then just sit back and let the characters speak for themselves.
What advice would you give other romance writers?
My advice is to stay determined, don't let anything or anyone say you can't write a book. Keep a journal and plan out your goals and what you'd like to accomplish with each story.
How did you decide how to publish your books?
I researched and looked up what my favorite authors did.
What do you think about the future of book publishing?
I think it's going in the right direction and showcasing that you don't need a major Publisher behind you in order to become a New York Times Best selling Author.
Which romance sub-genere(s) fit your stories best?
Women's Fiction, Interracial, African American, Contemporary, Erotic, Multicultrial
My books are available in the following formats:
eBook, Print
Find this author on:

Author Site

Amazon

GoodReads

Facebook
Twitter

Pinterest